Whether you're a new couple or you've been together for quite a while, most of you will celebrate Valentine's day .
Opinions towards February 14th may be mixed, but it is always nice to put a smile on someone's face with a little something to say "I love you".
Here is a quick guide for his and her Valentine's gifts:
For Her:
Alex and Ani, Because I Love You range, rose gold, Circa €126. Stockists of this brand include: Fields, Kilkenny Shop, and alexandani.com
Roses: A bunch of red roses and one white rose in the middle with a card that says "For the one that stands out"…. Prices vary between florists but you are looking at circa €50 and #BrowniePoints!
Spa Day: a voucher for any nice spa experience in a number of locations around the country would be a lovely treat. She can add additional money to her voucher if she needs/wants to upgrade the spa package. Again prices vary, but you will normally get some nice pampering for circa €85-€100.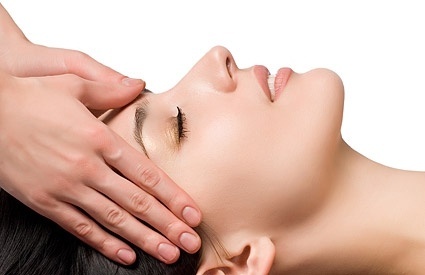 For Him:
Wallet: why not get a nice Tommy Hilfiger wallet and put a picture of you and your loved one inside it. Prices will vary between styles, but you are looking at circa €60.
Aftershave: a man can never have too much aftershave. Try to get his favourite brand (if he does not have an abundance of it at home already). Some popular colognes are Abercrombie & Fitch, Armani Code, Hugo Boss, Paco Rabanne, John Paul Gaultier, and Lacoste. Prices vary between sizes and brands. You can expect to pay Circa €60 upwards.
A Driving Experience: extremesports.ie offer a range of driving experiences from rally driving to buggy racing to karting grand prix's. Some packages may be expensive, but he will get great enjoyment out of this if he loves cars and sports. There is various different experiences ranging from as little as €40 to as high as €399.
For Both:
The best things in life are often free, so if you want to surprise that special someone without splashing the cash, think about a nice lie-in for the tired parent, home massages for the busy bee, or home-cooked meals for the one who usually does the cooking. Alternatively, if you do want to surprise your partner with a lavish gift, then you can always get a nice trip away for the two of you to enjoy.
The Gift of Car Insurance:
We all know this isn't exactly the most exciting or loving gift anyone can receive for valentines day, but it is a necessity.
Perhaps your loved one has a lot of bills to pay this month and their Car Insurance has fallen due around the same time. Wouldn't it be nice to take the hassle out of someone's day and ring around for a few quotes or pay your loved one's renewal?….
If you need any help on this one, our Car Insurance team would be happy to assist.
You Can Request a Call Back Today!
Love is in the air this Valentine's Day, so whatever you do with your partner, we hope you have a good one!
Pictures sourced from websites mentioned above and Pinterest.