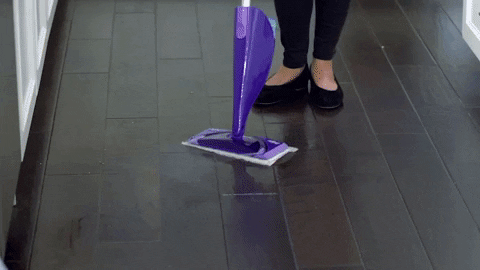 The kitchen is likely to host more bacteria than any other room in your home.
For example:
The Sink
Various reports online suggest that kitchen sinks are worse than dog bowls and toilet seats when it comes to incubating germs. To banish those nasty germs and keep your kitchen in pristine condition, spray the sink regularly with distilled white vinegar and let it sit for 10 minutes. Sanitize drains monthly with a solution of one teaspoon of household bleach and one quarter of water. Use a sponge to wipe up the faucet and handles as they can contain harmful bacteria from raw meat, vegetables and lettuce. Keep some baking soda by the sink and sprinkle it on whenever a stain is starting to set in. Also, regularly pour it down the drain with some warm water to prevent any clogging in the future. 
The Counters and Knobs
After you're done preparing food, always wash counter tops with hot, soapy water; then rinse with clean water and apply a bleach/water solution or a sanitizing agent. The same goes for cooker knobs, which is said to be one of the top 10 places for germs to hide. Remove the knobs once a week, wash and rinse well, then let them dry before putting them back on.
The Bathroom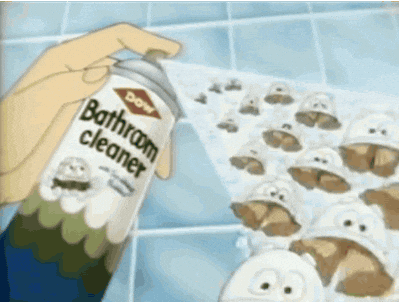 Toothbrush holder
Toothbrush holders may look fine to the naked eye, but they can apparently play host to more germs than your toilet seat.  Clean your toothbrush holder regularly and of course, don't ignore your toothbrush, either. You should rinse your toothbrush thoroughly after each use, storing it upright, and replacing it every 3–4 months. 
Toilet
Sadly you cannot kill all the bacteria in your bathroom easily so you will have to work hard to keep it clean. You will need the following materials to help keep your toilet bowl clean: