The Full State Pension is currently €12,391.60 pa.
For people who reach pension age on or after April 6, 2012, you need to have paid 10 years social insurance in order to be eligible to receive the maximum State Pension. > When can I get the state pension according to Citizens Information;
If you were born before the end of 1954, you can draw the state pension once you turn 66
If you were born on or after January 1st 1955, you will be able to receive the State pension when you turn 67
If you were born on or after January 1st 1961 you will not be able to receive the State pension until you turn 68.
An article that featured in the Independent entitled "Ireland's ticking pensions timebomb" expressed that in 2011 for every one pensioner there was 5.25 people working.  In 2046 for every one pensioner there will be just two people of working age.  Life expectancy is increasing.  An Irishman born in 1940 would expect to live for an average of 59 years. A man born in 2010 has a life expectancy of 78.4 years while a woman its 82.8years.  In fact, half of all baby girls now being born can expect to live past their 100th birthday.
So, we are living longer, there will be fewer working when we retire to support us and the State Pension is (currently) worth €12,391.60 (will the Government be able to sustain this???)
This is the pension time bomb that requires an urgent solution.
Do you know how much funds you require on your retirement to sustain your lifestyle?
Talk to a member of our financial services team and we can assess your current circumstances and quantify how much is enough for you.
A financial plan will give you clarity and peace of mind.
Besides, it would be pretty nice to have a good social life after all those hard years of work.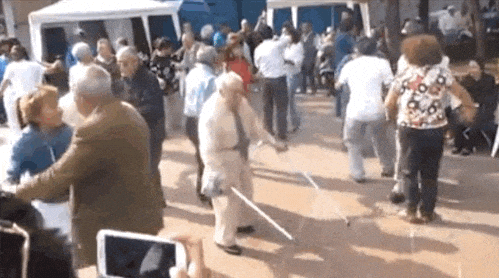 images via Giphy.